Oto dramy, w których do tej pory zagrał nasz zdolny Takuya z Cross Gene :)
ROZWIŃ
|
V
Hasło do wszystkich folderów: asian
Sign
Alternative Title: サイン
Number of Episodes: 9

It's been two years since Douji became deaf and lost the purpose in his life. One evening when he goes to the club where his big brother works, he meets a dancing boys team and finds out that even if he can't hear what people say he can still feel the music's vibrations and dance. Then he decides to join the dancing team and soon discovers a whole new world.
>>DOWNLOAD<<
=======================================
Ai wo Utau Yori Ore ni Oborero!
Title: Ai wo Utau Yori Ore ni Oborero!
Alternative Titles: 愛を歌うより俺に溺れろ!, Be Crazy About Me (English title), Be Addicted To Me Rather Than Singing Love! (literal), Love Me!, ai ore!, 愛俺!
Summary:
Student Mizuki Sakurazaka (Ito Ono) looks like a boy and is treated like a prince at her all female Seinoibara High School. She also leads the all girl rock band Burauerozen. They regularly perform at a venue that allows only women. Akira Shiraishi (Karam) is a student at the all male Kaizan High School. He's treated like a princess at his school because of his feminine face. Akira then sneaks in to watch Burauerozen. He confesses his love to Mizuki...
>>DOWNLOAD<<
=======================================
RUN60 -GAME OVER-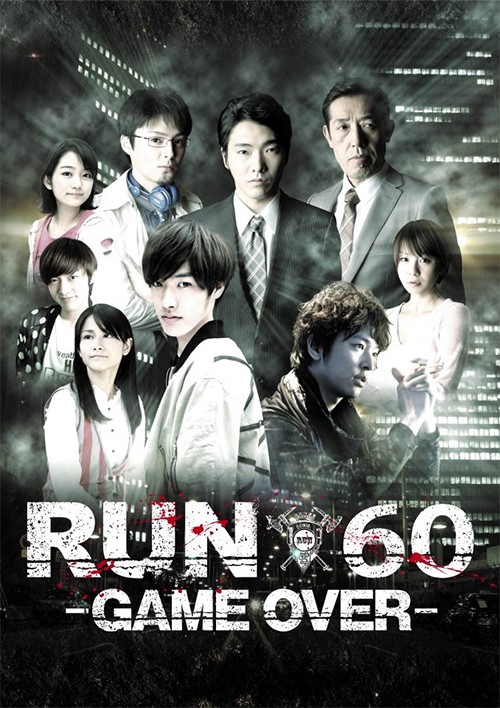 'Run 60 - Game Over' is a movie continuation of the 9-episode Japanese TV drama of the same name. The film stars Ren Kiriyama as the main participant in a sadistic game in which a package must be delivered within a certain time or else a catastrophic event will occur.
Native title: ラン シックスティ ゲームオーバー
Also Known as: RUN60-GAME OVER-; RUN60 - GAME OVER; RUN 60 - GAME OVER; RUN60-GAME OVER; RUN60; RUN 60
>>DOWNLOAD<<
Ten film jest w 3 częściach, i niestety bez napisów :(
Jeśli znajdę z napisami, wrzucę.